2021 Missouri QSO Party MISSOURI Awards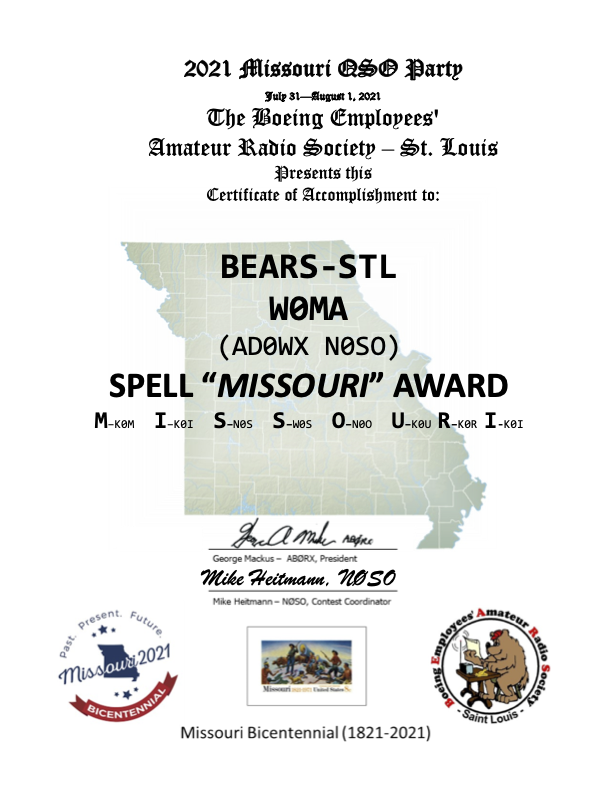 An e-mail with a download link was sent to each certificate recipient. You may also "right click" on the DOWNLOAD link for your certificate below, then select "save" to download your certificate for printing.
For Multi-Op Stations: Each multi-op team member has their own certificate available for download.
---